We Have Designed an Amazing Escape Room for Outdoor Activity.  
Our Escape Room are Designed for
"Located in front of Todi Anti Social, Lower Parel West, The Rare Escape is the number one Escape Game center in Mumbai, We offer an immersive experience where you will be locked in a room. The game caters to ages 9+ years and is a suitable entertainment option for a birthday party, corporate team activity, or even a fun weekend outing. This fun activity tests your observation, detective skills, ability to keep calm under pressure, and team skills through a set of unique and challenging tasks. 
Our Previous Escape Room Outdoor Events​
We had an Amazing Outdoor Event at JB PETIT School for their Annual Fest and  at IIT Bombay for Mood Indigo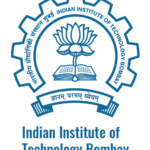 Escape Room at IIT Bombay
We had set a James Bond Theme for the Student of IIT Bombay. The Game was set for an Hour where a maximum of 10 Players were Playing together at a time. The fest was a Big success where more than 1000 Participants Played in 4 days of the Event and every one had fun Playing our Escape Room.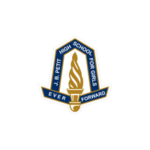 Escape Room at JB PETIT SCHOOL
We had set two Themes for Students of JB Petit School. Jb Petit's Secret Magic and Save the School which was a Magical and Bomb diffusing Theme. We had set the Themes in Two Classrooms where the Classrooms were divided into 4 Sections and 20 Players were Playing simultaneously Around 400 Plus Students Played two Days of the Event and Had Fun Experiencing the Escape Room Activity at their School.
Are you Ready for an Escape Room Challenge at your Venue
Tell us What Kind of Theme you want we will make the Game According to you and your need, we will set it at Your Location, For Further  Details Contact us.